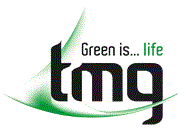 TMG
TMG-ISGM-SPL
ISGM Sub-Contractor Safety + PPE Package - Light
Description
PACKAGE PRICE: $ 1,999 + GST
This TMG-ISGM-SPL Package which includes the following:
BW Honeywell Microclip XL Contractor Gas Detector Kit (provide 6 Monthly Calibration Certificate & Expiry)
Eyewear - Safety Glasses (AS stamped) and splash googles (for Dexgreen Pour)

Safety Glasses
Splash Goggles

GLOVES - Riggers
SAFETY HELMET (2yrs from issue date) - Vented
HEARING - General Purpose Protection (Ear Muffs only, [AS Stamped])
First Aid Kit - ISGM Approved
First Aid Sign (affixed on vehicle to identify kit location)
Fire Extinguisher
GAS - Detector (provide 6 Monthly Calibration Certificate & Expiry)
Sharps Kit - 1.4L container, riggers and tongs
Full Body Safety Harness (10yrs)
Safety Line (16-25m, Double Action Catch, [Marked AS1891])
Pole Strap (10yrs)
GLOVES - LV Electrical Rubber Gloves 650-1000V [AS Stamped]
Rubber Matt [AS Stamped]
Lock Out Tags (Pack of 25)
Amber Flashing Vehicle Light
ESKY (Chemical Approved For Butane/Portasol)
FIRE BLANKET - Jointers
Torch Light - 1W LED + 4 LED Headband Torch
Pole Bag
What has been removed to make this package "Light"?

Manhole Guards
SIGNS

- Road Safety Pedestrian Sign with Arrow (Qty2)
- Use other footpath with stand (Qty.2)
- Workmen Ahead with stand (Qty.2)

WITCHES HAT - 450mm (Qty.10)
If you need technical advise in regards to any of the items within the package, or assistance selecting with package is suitable for your needs please contact us on 1800 680 680. Here to help!
| | |
| --- | --- |
| Specifications: | |
Software: ClickCartPro, Copyright 1999-2018 Kryptronic, Inc. Exec Time: 0.270043 Seconds Memory Usage: 5.606209 Megabytes