VIAVI
ONX620V
OneExpert HFC Tester (Dual Diplexer, RF Video Testing)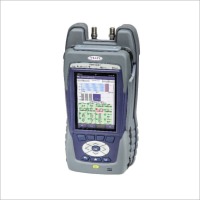 Description
Telstra Approved Viavi ONX-620V CATV Tester for use on Telstra / NBN's HFC network for RF testing.
The One Expert CATV (ONX620V) is a tool for HFC Technicians of all levels of expertise.
Every ONX620V unit comes with pre-programmed automated testing sequence developed in conjunction with Telstra for the new NBN HFC network.
With a simple user-friendly interface and pass/fail results makes testing and fault finding fast and simple.
The ONX-620V model is specific to the Australian market and has been released initially as a video only enabled tester (no DOCSIS).
The ONX-620V comes with a 3 year manufacturer warranty, TMG local support, and Viavi TAC support.
Benefits
Simple – Every technician is an expert
Channel Plans built by the meter automatically
Expertise is built in- Session Expert identifies issues and helps technicians fix them
Connects to the cloud – quickly and easily – ensuring consistency via StrataSync
Fast – Testing and Troubleshooting faster than ever
Downstream scan including MER/BER in 60sec
Ingress and Downstream testing performed simultaneously
15x more Downstream coverage in half the time
Powerful- Get the most from your investment
Wi-Fi, Ethernet 1Gbps capabley
Network expansion ready (ONX620) – dual diplexer – 65 & 204MHz networks
This item is available in one of our many HFC Contractor Best Value Packages. Please scroll down for more information
You Might Also Like...
| | |
| --- | --- |
| | |
Software: ClickCartPro, Copyright 1999-2017 Kryptronic, Inc. Exec Time: 0.285677 Seconds Memory Usage: 8.32151 Megabytes