Newsletter Contents
---
FTTC (Fibre-to-the-Curb) Test Methods and Topology Guide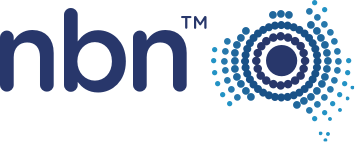 We are here to assist you in understanding the nbn™ FTTC (Fibre-to-the-Curb) Testing requirements, providing specialised test equipment, safety equipment, and tools to Install and Maintain the nbn™ FTTC Fibre and Copper infrastructure and Network
TMG has supplied over $30 million+ of solutions to NBN Telecommunication Contractors for the Installation and Maintenance of Telstra/nbn™ Copper Telephone lines, ADSL & VDSL services, FTTP (Fibre-to-the-Premises), FTTB (Fibre-to-the-Basement), FFTN (Fibre-to-the-Node), and FTTC (Fibre-to-the-Curb).
FTTC (Fibre-to-the-Curb) Test Methods and Topology Guide here
---
Technical Support & Self-Service Product Support Portal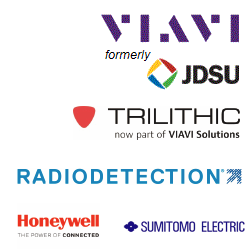 Telephone and Training Support
Our Technical Support Officer, Osmaro is available to provide telephone support with troubleshooting on our extensive range of Test Equipment solutions.
Dedicated one-on-one training for Customers is provided at TMG's office in Clayton South.
External training can also be arranged
To arrange Telephone Technical Support or to discuss your Training needs, give our Customer Service
team a call on 1800 626 500
---
Self-Service Product Support Portal
Our new Self-Support Product Portals includes; Frequently Asked Questions, Technical Training Videos, Guides on how to upgrade your firmware, and other useful technical tips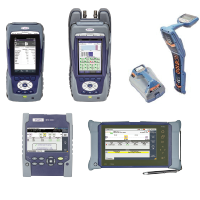 VIAVI ONX-580 Multi-function VDSL Test Set
VIAVI/JDSU HST-3000 Multi-function VDSL Test Set
VIAVI ONX-620V Multi-function HFC Test Set
VIAVI MTS-2000 & MTS-4000 OTDRs
Radiodetection Pipe & Cable Locators
For more information please see our Technical Support page located at
tmg.com.au/TechSupport
---
TMG Service Centre News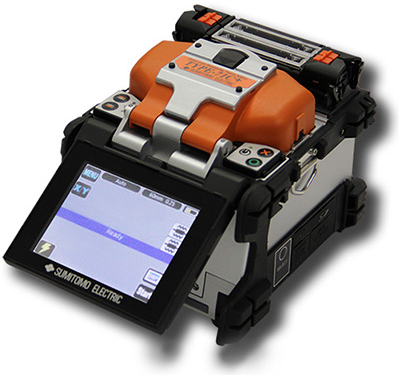 Fusion Splicer Repair and Servicing
Having issues with your Fusion Splicer or Cleaver?
Our trained staff can assist with troubleshooting and a fast turnaround on repairs.
We service all brands of Single core and Ribbon Splicers, including, but limited to Fujikawa, Sumitomo and Fitel.
Give our Customer Service team a call today on 1800 626 500 to discuss your servicing needs
---

Contractor Essentials Specials
Valid until end of February, 2019
10% off
Signs

10% off Harnesses,
Pole Straps, Bags
and Safety Rope

5% off
Radiodetection RD312
Pit Cover Locator

ONX-620V + Seeker + PCT-AIO-CT Tool
Combo Deal
Free shipping for orders over $500 (ex GST). Surcharges may apply for remote areas
Discounts apply to online orders only, and will be applied automatically
---
Renting & Leasing Options
Short & Medium Term Rental

Short & Medium Term Rental is cost-effective from 1 day to 6 months to meet many project based requirements and short term needs.

TMG specialises in project based rentals, and hold a diverse range of equipment in Clayton South, Victoria, Australia.
All equipment provided for rental has been fully checked and electrical safety tested to AS3760. Calibration certificates supplied where applicable.
Rental Solutions are available from a wide range of Quality Manufacturers including, but not limited to, VIAVI, Radiodetection, Fluke, Anritsu, Kaelus, Kingfisher, Haefely and Rohde & Schwarz.

Leasing

Leasing ensures you don't have the business outlay that affects cash flow, especially suited for our subcontractor customers.

Predictable monthly payments, a choice of end-of-term options and significant tax advantages. It makes sense.

Fast and Easy

Fast approvals mean your assets make a difference to your business faster.

Conserve Cash Flow

Benefit from the efficiencies that new test equipment provides with lower upfront costs.

Monthly Payments

Affordable fixed payment plans tailored to suit your businesses needs.

Tax-time Friendly

Payments for business equipment may be up to 100% tax deductible*
See our website for Terms and Conditions

Operating or Financial Lease?

Visit our Leasing Options
page for further information
---
Upcoming Event - AVALON 2019 Australian International Airshow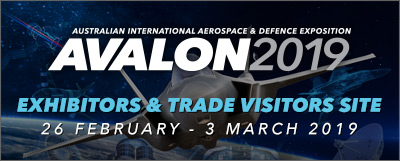 We will be exhibiting at the AVALON 2019 Australian International Airshow and Aerospace & Defence Exposition this year at stand POD25, from 26th February to 3rd March, 2019.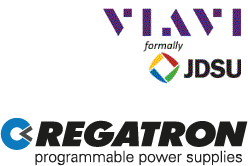 At the Avalon Airshow will be promoting our extensive test and measurement equipment range along with calibration, repair and training services to Government, Defence and Enterprise. Showcased are our key vendor partners;
VIAVI Solutions - World-class leading test and certification, including CellAdvisor 5G, Copper, Fiber Optic Tier 1 and 2, Observer end-to-end service visibility
Regatron - DC and AC Programmable Power Supplies for simulation, testing, development, research and process technologies as voltage/current sources
If you are interested in attending you can register
on the Avalon Airshow website here.
---
From all of the team at TMG, we wish you and yours a safe and prosperous year ahead.