Newsletter Contents
---
DOCSIS 3.1 nbn Information Update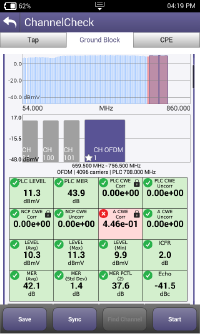 DOCSIS 3.1 squeezes more performance out of the HFC network. It goes from the traditional 6MHz wide QAM carrier to a 24MHz-192MHz wide carrier with overlapping subcarriers across the spectrum. This is done by utilising OFDM (Orthoganal Frequency Domain Multiplexing). The added complexity provides higher efficiency and noise immunity to the cable.
Essentially, DOCSIS 3.1 can achieve 1Gb/s speeds (and higher) on the current coax already in the ground today!
NOTE: If you have purchased (or are purchasing) a VIAVI ONX620 from TMG or Contractor Essentials, your unit only needs a Software Licence to perform DOCSIS 3.1 and OFDM tests.
The software can be added to your unit via StrataSync so that there is no downtime in upgrading your unit. You will just need to purchase the licence through our Contractor Essentials website (or direct with us over the phone), and we'll let you know when it's time to sync! Easy!
Pricing for the DOCSIS 3.1 Software Upgrade will be released later this quarter
The ONX-620 DOCSIS 3.1 Software option enables D3.1 and OFDM testing
Complete carrier analysis validates OFDM

PLC, NCP, Profile A, Codeword Errors Level, MER, ICFR and Echo

Range, Register and Bonding – Validates 3.1 operation
Spectrum with Ingress identifies noise sources
Profile Analysis ensures Maximum Efficiency and Identifies Problems
MER across all subcarriers
Speed testing beyond
1 Gbps ensures Full DOCSIS 3.1 Compliance
For more information on DOCSIS 3.1 - Testing What Matters Most click here
---
VIAVI ONX-620 HFC Testers & Trilithic Leakage Detectors
Now Back In Stock - Ready for Next Day Dispatch (or same day collection)
ONX-620 units are now back in stock, order now for FREE delivery
All units are supplied pre-configured to the correct NBN HFC Leakage Frequencies.
Buy an ONX-620 plus
a Seeker HL-KIT with
a PCT Compression Tool
and receive a $99 discount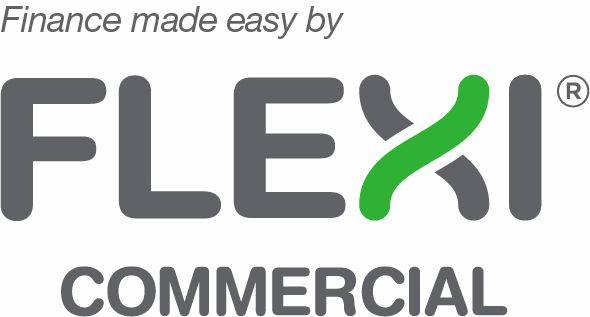 If you would prefer a leasing arrangement, over a
12 to 60 month period, please give our sales team a
call today on 1800 680 680 to discuss indicative
lease pricing
---
New FTTC Buz Tool - Available for Pre-order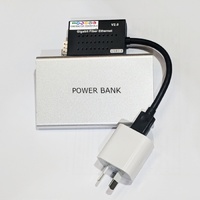 The Buz tool is a kit introduced for verification that the end devices are connected to the correct PON ports at the exchange and is an essential part of an FTTC technicians arsenal.
While a PON optical power level check or OTDR trace at the end of the line will prove the fibre's ability to carry light and acceptable level to the end device, there is still the possibility that during the many splices in the many joints, a ribbon fibre may have been spliced to an incorrect fiber and that the signal may be coming in from the wrong PON port at the exchange. There could also be discrepancies between the PNI design data and construction causing issues when integrating the service to the network.
The Buz tool mitigates these issues by validating correct network continuity and eliminating PON port mismatches.
The TMG Buz tool kit comprises an Optical SFP that is housed within a media converter powered by a USB power bank.
Order online now, expected dispatch date is 29th March, 2019
---
New OTDR Training Video

Create and Share Config Files to ensure OTDR is set up correctly within your teams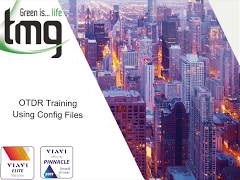 Using Config files is a quick and simple way of setting up your OTDR.
You can set up config files on your VIAVI OTDR and share them with your the rest of your teams' VIAVI OTDRs ensuring that the test set ups are consistent and correct with all of your technicians.
To watch the new video click here
---

TMG Service Centre News
Handy tips to care for your Honeywell / BW Technologies Gas Detectors.
Extend the life of your gas detector investment by following these important tips
Only clean your detector with damp (water only) cloth -

Do NOT use chemicals or solvents.

Use of the belt clip can avoid the device being dropped.

Dropping your device can affect the measuring accuracy.

Ensure your sensor and sampling pump filters are free from Dirt, Dust and Water.


These physical effects can block gases and vapours from entering the sensor area/sampling pump, preventing detection of the gases.

Regularly turn on your detector

to initiate the sensors.

Dormant O2 sensors can have a reduced life cycle

IMPORTANT: Using Armor All (or similar silicon based) protectant inside your vehicle can damage the O2 Sensor in your Gas Detector.

The silicone ingredients can poison the O2 sensors.

Ensure your device is Calibrated by an Authorised Service Agent when due.


A Calibrated device can ensure your detector is functioning how it is designed to. Keeping you and your work colleagues safe.

TMG are an Authorised Honeywell/BW Technologies Level II Service partner for Portable Gas Detectors
If you need your Gas Detector calibrated, serviced or replaced,
please give our Customer Service team a call today on 1800 626 500
---

Contractor Essentials Specials
Valid until end of April, 2019
5% off Telephone Test
Equipment Test Leads
includes Replacement Leads for
HST/ONX580, Buttsets
LTS-2 and Loop-a-lines

ONX-620V + Seeker + PCT-AIO-CT Tool
Combo Deal

5% off HFC Cable Prep
Tools when ordering ONX-620
Free shipping for orders over $500 (ex GST). Surcharges may apply for remote areas
Discounts apply to online orders only, and will be applied automatically
---