Telstra Wideband is an umbrella of Telecommunication construction works undertaken by Australia's Contractors to deliver Telstra's products and services to their retail and wholesale business customers including Voice, Data and IP.
Optical fibre is utlised to deliver the "back bone" of most of Telstra's services, including providing the Backhauls ("data pipes") to Telstra's 4G and 5G mobile network, along with WAN Ethernet/Internet to Telstra's Business customers.
Free shipping for orders over $500 (ex GST). Surcharges may apply for remote areas
Discounts apply to online orders only, and will be applied automatically
Due to exchange rate variations and increases manufacturing cost, the price of the GasAlertMicroClipXL Gas Detector Kits will be increased from $750 to $825 (excl GST) as of 1st July, 2019.
Each kit is suppled in a Case, along with the Honeywell GasAlert MicroClipXL 4 Gas Detector, Manual, both Wall and Car Chargers, 5 x Replacement Filters, and a Manual Aspirator Pump
These GasAlert MicroClipXL Confined Space Entry Kits are NBN and Telstra approved
We have provided over 2,000 kits throughout Australia, and we are an Authorised Honeywell Distributor
In stock, Calibrated prior to Dispatch
FREE Delivery

Order Now to beat the 10% Price Rise!
---
Pipe & Cable Location
What lurks underground??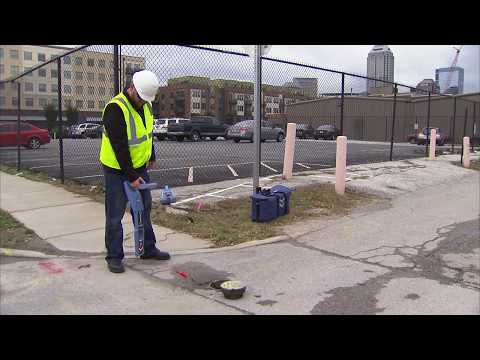 When commissioning and maintaining telecommunication infrastructure buried underground this presents many Occupational,Heath and Safety challenges.
Striking, or digging up essential services such as sewage, power (electricity), and other communication infrastructure can lead to VERY COSTLY remediation of damages, and in some instances DEATH or SERIOUS INJURY to workers
There are three primary purposes of Pipe & Cable Locating
Finding and locating buried services
Locating cable faults
Isolate cable hauling issues
Isolating Cable Hauling Issues
One of the most under utlised features of a pipe & cable locator is finding and isolating blockages when cable hauling when you are unable to clear the blockage with your heavy duty rodder
By using a Rodder with a Tracer Wire connected to the Radiodetection Transmitter (and reeled to the blockage within the conduit) you can then use your receiver to find the end of the rodder which determines where the blockage is exactly.... saves you digging unnecessary holes to clear the blockage.