Newsletter Contents
---
TMG Test Equipment appointed as VIAVI's Authorised Service Partner in Australia and New Zealand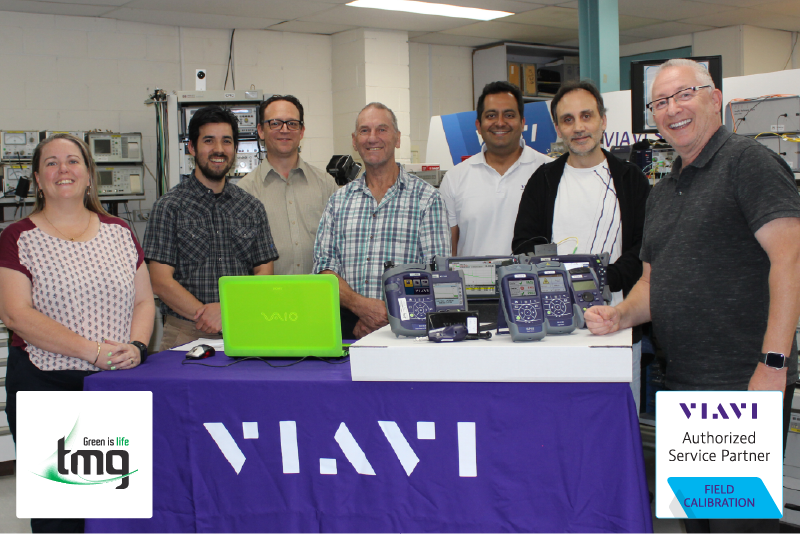 TMG Test Equipment (TMG) has been appointed VIAVI Authorized Service Partner (ASP) in Australia and New Zealand.
As a VIAVI ASP, TMG provides Optical Time-Domain Reflectometer (OTDR) and Optical Handheld (OHH) field calibration service, a product verification that includes product maintenance and ensures compliance to operating specifications. In support of field operations with tight schedules and budgets in the installation and contractor markets, TMG provides a calibration service close to the Customer, in some cases Onsite Calibration.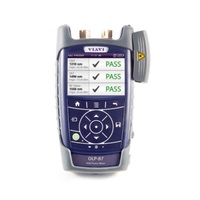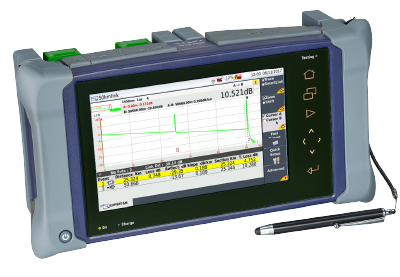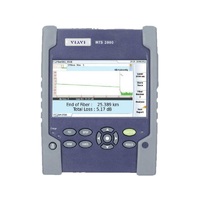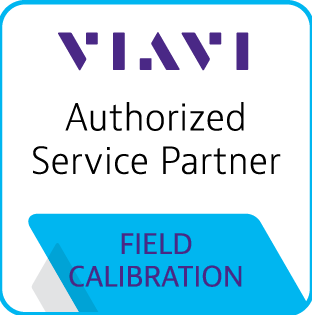 "TMG Test Equipment is very proud to have met VIAVI's stringent guidelines and is now an official VIAVI Authorized Service Partner with a NATA accredited Service Centre located in Melbourne. We have a well-earned reputation for providing fast and cost-effective services to the local contractor communities", said Paul Taylor, National Business Development Manager at TMG. "We share a common belief with VIAVI and are committed to delivering outstanding products backed up with excellent customer service."
---
Renting versus buying -
Final Stages of NBN Build
As we are coming to the end of the NBN build you may be reluctant to commit to purchasing or committing to a long term lease of your test equipment and tools.
Rental - For Short Term Needs
Renting is perfectly suited for planned or unplanned temporary projects, facilitating peak load capacity requirements or when you need more test equipment than you currently own. Short term rentals may also be beneficial when temporarily replacing assets out for repair, for use in training, or for other high-priority needs.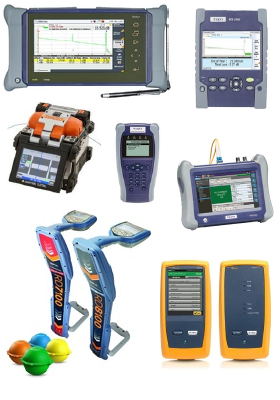 The Benefits of Renting Are:
No fixed time period – use the equipment for as long as you need
Flexible terms are available for short or long-term project needs
Return equipment when projects are completed without incurring any additional cost
Offers solutions for safeguarding and complying with budget restraints
Eliminates the worry of ownership, maintenance and calibration expenses
For more information regarding our available rental solutions, click here
---
Locator Selection Guide

GPRs, Pipe & Cable and Magnetic Locators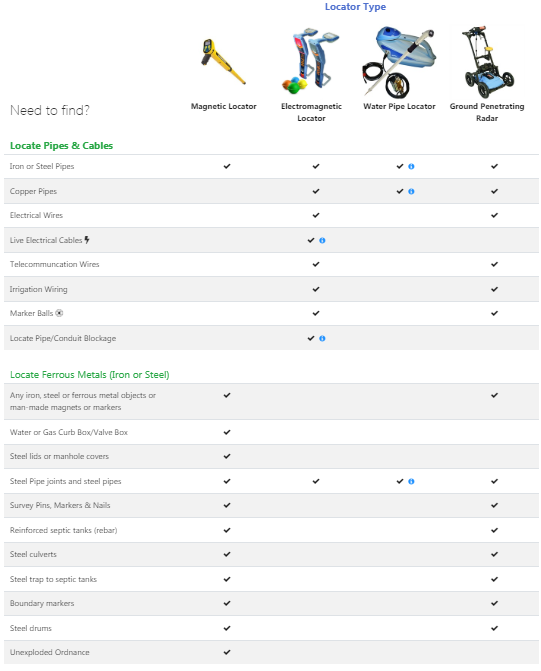 Selecting the correct locating equipment (and it's configuration) for the job can be a tricky task.
To simplify the Locator selection process, we have developed an easy-to-use online guide to provide clarity based on the type of Underground Cable, Metal, Plastic or Reinforced steel Concrete Pipes, Markers or Steel material you commonly need to locate.
Whether you find buried assets as a part of your day-to-day activities (such as civil works - excavating/digging holes etc), locate underground utilities for clients as a paid consultant, or find pipe/cable breakages to pin point where to dig, WE CAN HELP.
tmg.com.au/LocatorSelectionGuide
Need Further Advice? Feel free to give us a call on 1800 680 680
or simply reply to this email.
---
VIAVI OneAdviser5G for 4G/5G RF & Fibre Testing

NEW Product Release
One Solution.
One Process.
One Report.

The VIAVI OneAdvisor-800 is designed to meet the evolving needs of service providers, field technicians and contractors as they scale 5G infrastructure. OneAdvisor-800 allows cell site technicians to test fibre, RF, and CPRI/Ethernet from a single instrument, replacing multiple independent tools (OTDR, Cable & Antenna Analyers, Fibre Scope) significantly reducing the total cost of ownership.

The instrument's workflow user interface carefully guides technicians through a pre-configured common test process, making sure that technicians complete the job in the same way and to the same specifications. With OneAdvisor-800,tower hands get built-in guidance, automatic test configuration, pass/fail results, and a single closeout report every time, at every site.

Key Benefits

Improved tool efficiency. Replaces multiple independent tools (i.e. OTDR, Cable & Antenna Analyser, Fibre scope).

Broad coverage. Covers all radios types (LTE and 5G) and topologies (Macro-cell, Small-cell, C-RAN, and/or DAS)

Scalable. As a team's test responsibility grows, so can the OneAdvisor platform with modular test components

---

Service Centre News
Valid until the end of April, TMG's Service Centre has a new service special for you!
10% off RF test equipment calibrations
This discount applies to RF Signal Generators, Spectrum Analysers, Power Meters, PIM Testers, Cable & Antenna Analysers and Sitemasters and includes a Traceable Calibration Certificate from our NATA certified lab.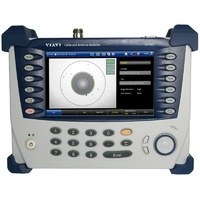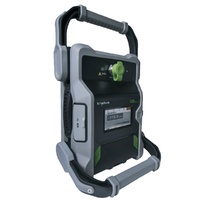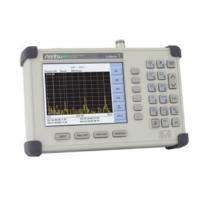 Take advantage of this special offer now and contact our Customer Service team on 1800 626 500 now to book in your RF test equipment.
As always, the TMG Service Centre are here to help you with your Calibration, Repair and Technical Support needs. Give them a call on 1800 626 500 or email customer.service@tmg.com.au to discuss your requirements.
---
Oliver Safety Boots - Feel the Comfort Promotion

There are some great prizes with up to $5,000 in total including a Luxury Glamping and Cruise Retreat, 1 of 2 Smart Watches and 1 of 2 Bose Over ear wireless headphones.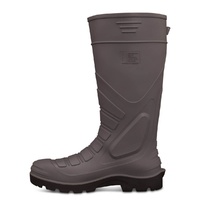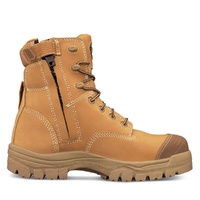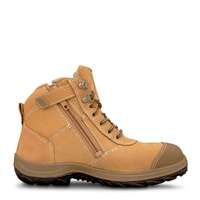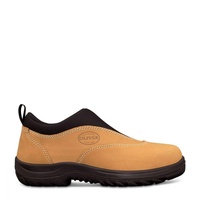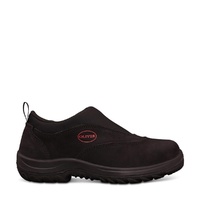 Simply purchase any pair of Oliver branded Safety Boots or Shoes, then visit www.oliver.com.au/win and enter your details online

Upon entry, you will automatically receive a pair of Oliver Bamboo Socks and a Oliver Truckers Cap valued at $26.95 shipped directly to you!
Entries for this Oliver promotion close 30th of April, 2020
---
Contractor Essentials Online Specials -
Until 30th April, 2020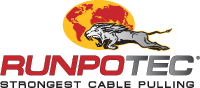 $20 off Runpotec Rodders
Our stocked Runpotec Rodders range in diameters from 4.5mm up to 11mm, and lengths starting from 80m and supplied with a 2 year warranty. High quality and Made in Germany.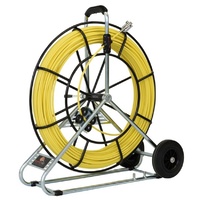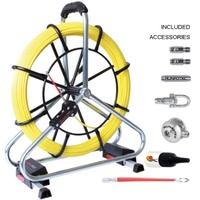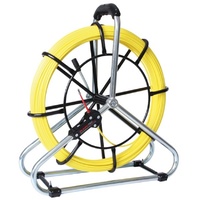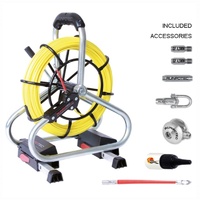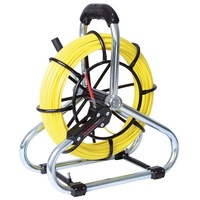 Prices start at 9 ex GST for the 4.5mm x 80m Runpotech Standard Rodder.
10% off Radiodetection Sondes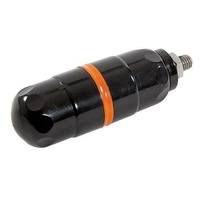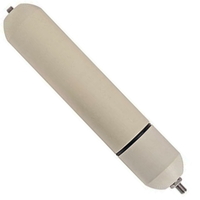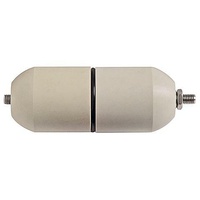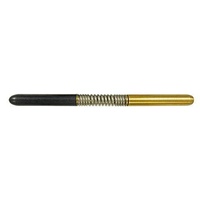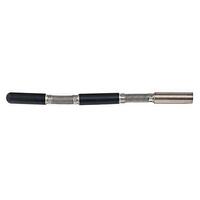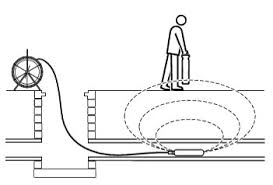 The Runpotec rodders, with the use of an optional thread connector ($20 + GST, in stock), can interface with Radiodetection's S9 MiniSonde (Battery powered 33kHz Sonde with 9mm diameter), allowing traceability down to a depth of up to 4 metres when using a Radiodetection Locator.
An extremely powerful time-saving solution when locating pipe blockages.
Need Further Advice with your locating or rodder needs?
Feel free to give our experienced team a call on 1800 680 680.
---
Important information regarding COVID-19 and our response
TMG is actively monitoring the status of COVID-19 (coronavirus), and the impact to our company, staff, clients and the extended community.
If you have been monitoring the spread of COVID-19, you will be aware that the World Health Organisation has now declared it a global pandemic. Rest assured, we've moved quickly to minimise any disruption to the operation of our company and to ensure the health and wellbeing of all staff. We're confident that we have the necessary controls in place to continue to provide you with our products and services to support your company needs as we deal with the challenges of the pandemic.
We have implemented some interim operational measures and changes to reduce our and your exposure to the virus and TMG maintaining our support to you during this time.
Further information in regards to our approach to;
Meetings, Training, Product Demonstrations, Service Centre, Product Stock Levels, and Technical Support
can be found online here: tmg.com.au/COVID-19-Our-Response