Support Page for Radiodetection Locator Solutions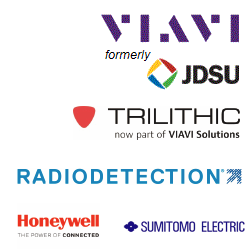 Technical Support
Osmaro, our Technical Support Officer is available to provide telephone support with troubleshooting on our extensive range of Test Equipment solutions.
Dedicated one-on-one training for Customers can also be provided at TMG's office in Clayton South. External training can also be arranged
To arrange Telephone Technical Support or to discuss your Training needs give our Customer Service team a call on 1800 626 500 or Contact them via our Contact Us page
Customer Service, Technical Support and Warranty Support Operating Hours
Service and Warranty Department opening hours are 8.00am to 4.30pm Monday to Friday.
Our tailored Product Self-Support Portals are below and include;
Frequently Asked Questions, Technical Training Videos, Guides on how to upgrade your firmware, and other useful technical tips
Product Support Portals
VIAVI ONX-580 Multi-function VDSL Test Set
VIAVI/JDSU HST-3000 Multi-function VDSL Test Set
VIAVI ONX-620V Multi-function HFC Test Set
VIAVI MTS-2000 & MTS-4000 OTDRs
VIAVI Certifier10G/40G Cable Certifier
Radiodetection Pipe & Cable Locators

How to Contact Us...
You can contact us by either
Completing the online Contact Form below,
Calling us on FREECALL 1800 680 680, or
Utlising our FREE "Click to Call" service (enter your name and your phone number, then your phone will ring and connect you to our office).
Alternatively, if you are calling from outside Australia please call +61 3 9265 7400.
We look forward to assisting you with your requirements
Operating Hours
Sales & Rental Department
8.00am to 5.00pm Monday to Friday.
Technical Support, Service and Warranty Department
8.00am to 4.30pm Monday to Friday.
Contact Us Form
Please remember, you can always contact us via telephone or postal mail as well using the following information:
TMG Test Equipment
231 Osborne Ave
Clayton South, Australia 3169
Telephone: 1800 680 680
Related Products
| | |
| --- | --- |
| | Ground Penetrating Radar (GPR) |

| | |
| --- | --- |
| | OneExpert Multifunction HFC Tester - ONX-620 |

| | |
| --- | --- |
| | Certifier40G Cable Certification Kit |

| | |
| --- | --- |
| | MTS-2000 v2 Tri-band 1310nm 1550nm 1625nm Best Value OTDR |

| | |
| --- | --- |
| | MTS-4000 (v2) Tri-band (1310/1550/1625nm) OTDR Best Value Package |

| | |
| --- | --- |
| | MTS-4000 (v2) Tri-band (1310/1550/1625nm) XL OTDR Package |

| | |
| --- | --- |
| | EX DEMO HST-3000 - Handheld ADSL/VDSL "Best Value" Copper Tester |