| | |
| --- | --- |
| Specifications: | |

Purchase / Rental Options Available

| | |
| --- | --- |
| | Rental |
| | Buy Refurbished |
| | Buy New |

Subscribe to our
YouTube Channel

VIAVI

MTS2K-TRI-OTDR-BV

MTS-2000 Tri-band (1310/1550/1625nm) OTDR Best Value Package

Description

The VIAVI MTS-2000 OTDR Package includes 1310nm, 1550nm and 1625nm wavelengths and is the PERFECT SOLUTION to test the NBN PON and Optical Telcommunication Networks at a COST-EFFECTIVE price.

Has a powerful feature set that will help the new technicians identify faults in the network with an increased level of confidence.

TMG/Contractor Essentials has an exclusive Australian Industry price for this package.

What is important to you is important to us!

PRICE
PERFORMANCE
SAVING TIME
PRODUCT SUPPORT and
GETTING THE JOB DONE!

Key Features

Used by Delivery partners already working on the NBN Network
High Visibility Colour Touchscreen
1310nm, 1550nm and 1625nm wavelengths for NBN Projects and beyond
High Dynamic Range 40/40/38dB (Powerful enough for a PON Network)
Supplied with 3 year warranty
Splitter Discovery (will test through the Multiport or BJL & FJL on the new NBN PON Network)
Smart Link Mapper (Icon View of the trace) helping the user identifiy each part of the trace
Light Option (on OTDR Module) provided as Standard
Smart Assistant (assists new technicians to set up the OTDR correctly to test the NBN network)
Results can be sent remotely to the cloud (additional Wifi option required for this feature)
Easy to set PASS/FAIL thresholds

Optional Additions Available

Connector Port Saver - Protect your investment from port damage and costly repairs and downtimes
Built in Blue-Tooth/WiFi Option (For storing results in the cloud or applying firmware updates remotely)
WiFi Dongle (For storing results in the cloud or applying firmware updates remotely)
Fibre Cable SLM (Makes Light Work of Testing Ribbon Fibre at the DFN)
Fibre Cable 2 Software (Batch Review & Post Process of Traces)

Reasons to choose TMG/Contractor Essentials as your Preferred supplier...

After Sales Support on all of our products
Stockist of many types of Test Equipment, Gas Detectors, Safety Equipment, Tools and Consumables for quick delivery or collection.
Rental Equipment available for short to mdeium term project needs
Website providing reference information including product training videos found on the TMG YouTube channel
Complimentary Seminars covering Product Training and lastest industry information
TMG/Contractor Essentials have a dedicated service centre taking care of faults and calibration requirements
TMG Test Equipment takes pride in providing help, support and guidance on major testing projects
TMG Test Equipment has been a trusted Australian supplier to the telcommuncation industry for over 30 years, specialising in supporting Subcontractors, Prime Contractors/Delivery Partners right up to Large Telecommunication companies directly. We understanding the needs of our customers and we are here to help!
More Related Videos and Playlists for VIAVI MTS2K-TRI-OTDR-BV
Smart Access Anywhere - Getting the most from your Viavi OTDR
In this video, I discuss the benefits of using Smart Access Anywhere with your Viavi OTDR. SAA allows for remote training, support and offers the flexibility to add config files or extract OTDR Traces from anywhere.

I will offer an overview of SAA Anywhere, shows the few steps it takes to get up and running and a demonstrate how to get the most from this amazing technology.
Subscribe to our
YouTube Channel
---
OTDR Training - Selecting the correct Pulse Width Setting for the MTM LFN
This short video demonstrates what happens if you have the wrong pulse width setting on an OTDR when testing through splitters as found on the LFN part of the NBN Network.
Subscribe to our
YouTube Channel
---
Using Config Files on the Viavi MTS2k or MTS4k
Using Config files is a quick and simple way of setting up your OTDR. You can set up config files on an OTDR and share them with other Viavi OTDRs to make sure that all test set ups are consistent and correct with all techs. For more information contact TMG Tech Support on 1800 626 500 for further assistance.
Subscribe to our
YouTube Channel
---
Related Pages for the VIAVI MTS2K-TRI-OTDR-BV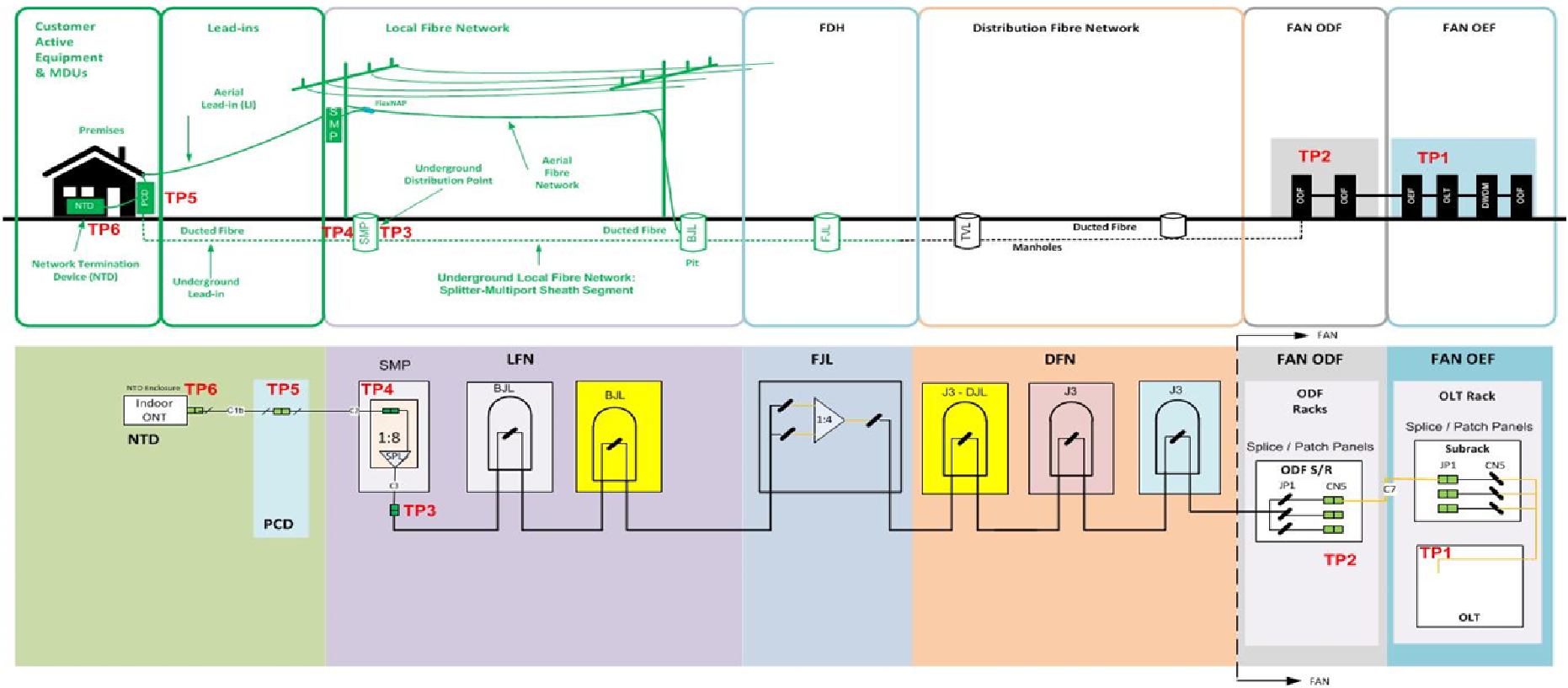 FTTC (Fibre-to-the-Curb) Test Methods & Topology
A comprehensive guide to FTTC (Fibre-to-the-Curb) Test Methods and Topology utlising VIAVI (formally JDSU) OTDRs, PON Meters and Visual Inspection Probes, and Radiodection Pipe & Cale Locators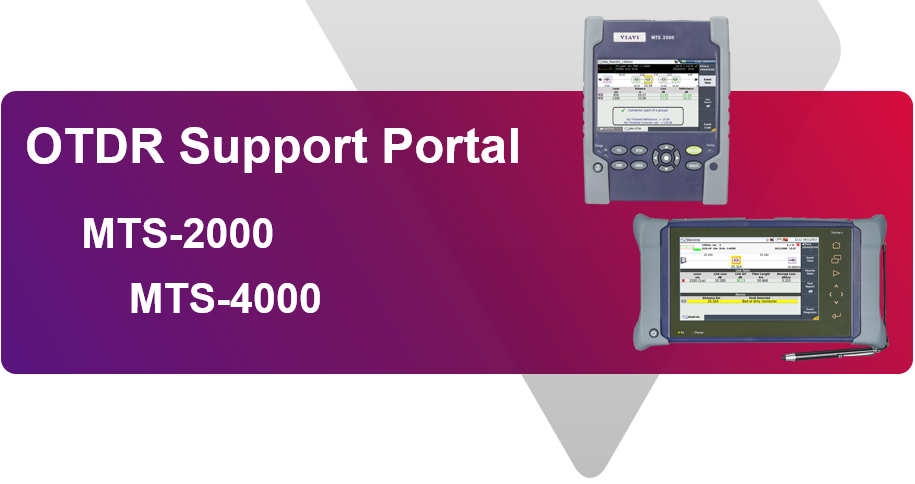 Support Page for VIAVI/JDSU Optical Time Domain Reflectometers (OTDRs)
As VIAVI's Master Distributor in Australia, we provide Technical Support for the VIAVI (formally JDSU) OTDRs, including the MTS-2000, MTS-4000, and older OTDR platforms. We offer Training Videos, Troubleshoot, Tips and How-to-Guides. Need support? We are here to help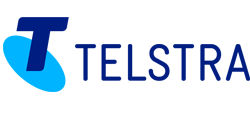 Telstra Wideband Testing and How we can help
A guide to Telstra Wideband Testing, what you need for install, commissioning and post-repair testing of fibre and data services. Bidirectional OTDR and Loss Testing, Pipe and Cable Location, and Fusion Splicing