Purchase / Rental Options Available

| | |
| --- | --- |
| | Rental |
| | Buy Refurbished |
| | Buy New |

Subscribe to our
YouTube Channel

VIAVI

MTS4K-NBN-OTDR-BV

MTS-4000 v2 1310/1625nm Best Value NBN Configured OTDR Package

Description

Best NBN ready OTDR for those on a budget.

Supplied with High Visibility Touch Screen MTS-4000v2 Mainframe, with 1310/1625nm 40dB/38dB dynamic range OTDR with SC/APC connector, Light Source, Smart Link Mapper, 36 months warranty and a Carry Case.

This OTDR is perfect for Field Technicians working on the NBN LFN and DFN Network and the ability to test through three Splitters and Events with no problem. The Smart Link Mapper function breaks down the trace information into easy to read block diagram so even them most novice technician can understand the trace.

Config Files can be set so the unit can be set up with a press of a button saving time and possible errors.

This OTDR can be accessed remotely by your Delivery Partner or TMG to check your OTDR set up / results.

This unit can be software upgraded for an additional cost to include 1550nm wavelength (see below)

Please note, only 1310 and 1625nm wavelengths are required to be tested for the NBN.

What is important to you is important to us!

PRICE
PERFORMANCE
SAVING TIME
PRODUCT SUPPORT and
GETTING THE JOB DONE!

Optional Extra's (not included with the base price)

Saver-SCAPC, Connector Port Saver - Add $88 + GST
LL-ECO-150M, Launch Lead,, Single Mode, SC/A Connectors - Add $349 + GST
LL-ECO-1000M, Launch Lead, Single Mode, SC/A Connectors - Add $495 + GST
FBP-MTS-101-OTDR, Viavi P5000i Fibre Inspection Scope with 7 tips - (must be ordered as part of the OTDR Package to get a special price)
MP-60, Viavi USB Optical Power Meter. Optical Power Range: -65 to +10 dBm - Add $550.61 + GST
MP-80, Viavi USB Optical Power Meter. (High Power Version for HFC/CATV Networks) Optical Power Range: -50 to +26 dBm - Add $735 + GST
VFL, Kingfisher KI6358 Pocket (Pen Size) VFL. 2.5mm Continuous or Pulse Operation - Add $225 + GST
Wi-Fi, TMG Wi-Fi Dongle - Add $49 + GST
SAA-L2-UPG SAA Anywhere Licence (for remote support or training) $480 + GST

Reasons to choose TMG/Contractor Essentials as your Preferred supplier...

After Sales Support on all of our products
Stockist of many types of Test Equipment, Gas Detectors, Safety Equipment, Tools and Consumables for quick delivery or collection.
Rental Equipment available for short to mdeium term project needs
Website providing reference information including product training videos found on the TMG YouTube channel
Complimentary Seminars covering Product Training and lastest industry information
TMG/Contractor Essentials have a dedicated service centre taking care of faults and calibration requirements
TMG Test Equipment takes pride in providing help, support and guidance on major testing projects
TMG Test Equipment has been a trusted Australian supplier to the telcommuncation industry for over 30 years, specialising in supporting Subcontractors, Prime Contractors/Delivery Partners right up to Large Telecommunication companies directly. We understanding the needs of our customers and we are here to help!
More Related Videos and Playlists for VIAVI MTS4K-NBN-OTDR-BV
Smart Access Anywhere - Getting the most from your Viavi OTDR
In this video, I discuss the benefits of using Smart Access Anywhere with your Viavi OTDR. SAA allows for remote training, support and offers the flexibility to add config files or extract OTDR Traces from anywhere.

I will offer an overview of SAA Anywhere, shows the few steps it takes to get up and running and a demonstrate how to get the most from this amazing technology.
Subscribe to our
YouTube Channel
---
Using Smart OTDR on the Viavi MTS2K and MTS4k
In this short video, I will demonstrate how to use the Smart OTDR function which comes as standard on the Viavi MTS 2000 and MTS 4000. This function allows the user to set up the OTDR for NBN work by simply selecting the length of the fibre under test and selecting LFN or DFN. This eliminate the OTDR's being incorrectly set up. The config files are configured to the latest NBN Optical Testing Standard v9 1 Mar 2019. Please feel free to contact TMG for more details 1800 680 680.
Subscribe to our
YouTube Channel
---
VIAVI MTS-4000 v2: OTDR Folder Instructions - nbn FTTC & FTTP
Demonstration on the MTS-4000 v2, on the ideal folder setup for nbn FTTC (Fibre to the Curb) & FTTP (Fibre to the Premise) by TMG Test Equipment.
Subscribe to our
YouTube Channel
---
OTDR Training - Selecting the correct Pulse Width Setting for the MTM LFN
This short video demonstrates what happens if you have the wrong pulse width setting on an OTDR when testing through splitters as found on the LFN part of the NBN Network.
Subscribe to our
YouTube Channel
---
OTDR Settings for NBN FTTC (MTM LFN)
This video will show you how to correctly set up your Viavi OTDR to test through the Splitters as used for NBN FTTC and Business Segments.
Subscribe to our
YouTube Channel
---
How To Perform A Software Upgrade On VIAVI MTS2000 / MTS4000 Ver. 2
This video will guide you though the process of upgrading the MTS-2000 and MTS-4000 Ver. 2 to the latest software available via
updatemyunit.net
.
With this method you can upgrade or downgrade the software of your unit and also works with other versions of the MTS-4000 or MTS-2000.
Subscribe to our
YouTube Channel
---
Related Pages for the VIAVI MTS4K-NBN-OTDR-BV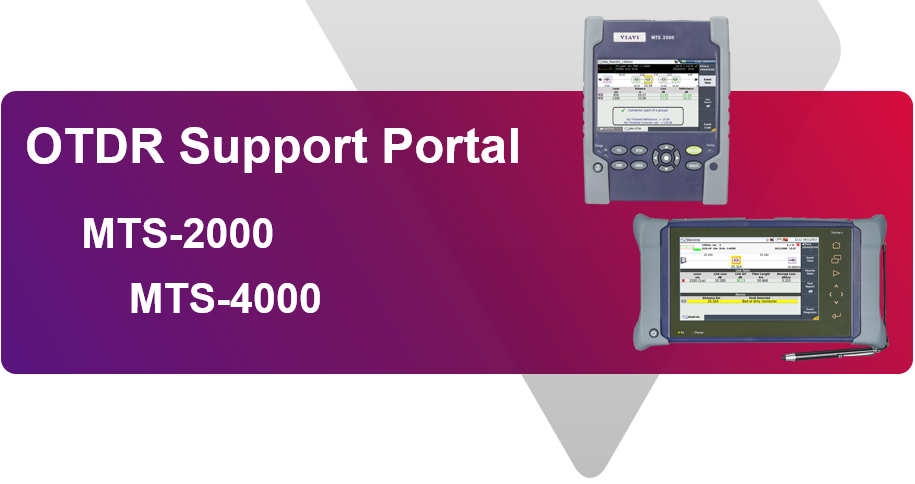 Support Page for VIAVI/JDSU Optical Time Domain Reflectometers (OTDRs)
As VIAVI's Master Distributor in Australia, we provide Technical Support for the VIAVI (formally JDSU) OTDRs, including the MTS-2000, MTS-4000, and older OTDR platforms. We offer Training Videos, Troubleshoot, Tips and How-to-Guides. Need support? We are here to help
Other Items which may be of interest