Trilithic
Seeker Lite˛
Installation Leakage Detector - NBN/Telstra Approved
Description
Frequency agile leakage detector (120 - 147.25 MHz) with ten user selectable presets features Searcher Plus GT technology that is compatible with CT-2 or CT-3 channel tagging techniques, a measurement range from 10 - 2000 uV/m, as well as numeric readout, and tone proportional to signal strength.
The Seeker Lite˛ is a Cable TV (CATV) leakage detector for cable installations in the field.

Numerical Measurement Display
Sensitive, Stable Measurements
Directional for Leak Location
Stable, repeatable readings & built in directional antenna simplify leak location
"Cruise Mode" offers continuous surveillance for long periods at reduced battery current.
Tough, simple to use and very cost-effective, the Seeker Lite˛ is the ideal leakage measurement instrument for insuring leakage -and ingress- free installations, every time.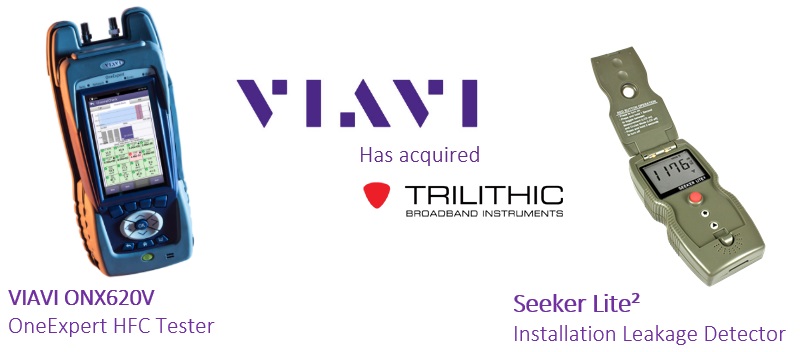 ---
TMG Test Equipment, VIAVI's Elite Partner in Australia, are proud to announce that we will soon be stocking & supporting the Trilithic range of instruments!
---
Trilithic has been acquired by VIAVI Solutions!
Predominantly known in Australia for their RF leakage detectors, Trilithic has a long history of manufacturing quality test equipment which makes it a perfect fit for VIAVI's current HFC portfolio.
Rest assured that TMG will be stocking, supporting and providing the best value to our customers on the Trilithic range.
Warm regards, The TMG Team