Leasing Options
Leasing Options Available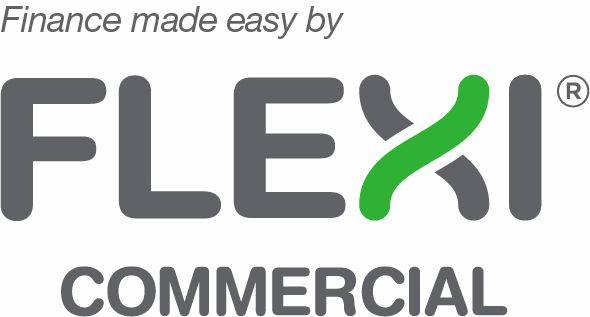 Leasing ensures you don't have the huge business outlay that affects cash flow, especially suited for our subcontractor customers.

Predictable monthly payments, a choice of end-of-term options and serious tax advantages*. Companies of every shape and size are leasing their equipment and infrastructure upgrades. It makes sense.
FlexiCommercial offers your business flexible equipment finance solutions. FlexiCommercial's Credit Criteria for Finance vary depending on whether you are an existing or new business and the required amount of finance.
| Fast and Easy | Conserve Cash Flow | Monthly Payments | Tax-time Friendly |
| --- | --- | --- | --- |
| Fast approvals mean your assets make a difference to your business faster. | Benefit from the efficiencies new equipment can provide with low upfront costs. | Affordable fixed payment plans tailored to suit your businesses needs. | Payments for business equipment may be up to 100% tax deductible* |
There are five simple steps to getting the finance you need today:
Contact us (TMG) to assist in selecting the Test Equipment, Tools and Consumables you need.
To minimise delays we can provide a written quote to you and FlexiCommercial to speed up the process
Choose the type of lease and terms that best suit your needs.

With an Operating Lease you pay for the use of the equipment (No Residual Payment required at the end of the term); or
With a Finance Lease you pay a pre-determined residual amount at the end of the lease term so you own the equipment outright.

Select from a wide choice of payment terms to best suit your budget. Choose a 12, 24, 36, 48 or 60 month term.
Remember, the longer the term, the smaller the monthly repayment.
We can finalise a written quotation for your equipment needs and send your contact information directly to FlexiCommercial's Applications team on your behalf. FlexiCommercial will be in contact you very shortly after that to discuss your options.
FlexiCommercial will provide you with an application, and may require you to provide some paperwork to support your application.
Once the paperwork is supplied and signed, TMG will receive confirmation that your lease has been approved and will dispatch your financed order.
---
FlexiCommercial Finance or Operating Lease - What's the Difference?
Finance Lease
Operating Lease

For amounts between $1,500 and $2,499 inc. GST
Minimum financial lease term is 24 months

A FlexiCommercial finance lease allows you to acquire and use the equipment your business needs right now, and pay for it with affordable monthly payments.

Great for Test Equipment

At the end of a finance lease, you make a final pre-determined residual payment to own the equipment outright. It's a smart way to fund test equipment which has a long-life span.

---

Residual Payment

The residual amount you pay at the end of your term is calculated at the outset, based on the cost of the equipment and the length of your agreement. This means you know precisely what you'll have to budget for at the end of the term.

| Terms (Yrs) | No of Payments | Residual |
| --- | --- | --- |
| 3 | 36 | 15% of invoice amount |
| 4 | 48 | 10% of invoice amount |
| 5 | 60 | 5% of invoice amount |

A finance lease helps you manage your cash flow and as the equipment is for business use your monthly lease payments may be tax deductible*.

For amounts over $2,500 inc. GST

With an operating lease you pay for the use of new (or ex-demo) equipment, tools and consumables in affordable monthly, tax deductible* payments that are easy on your cash flow.

The amount of your monthly payments will depend on the cost of the equipment and the length of lease – from a speedy 12 months to a steady 60 months – the choice is yours (the longer the lease agreement, the smaller the monthly payment).

No Residual

At the end of your lease, you can either; upgrade the equipment via TMG and sign a new lease agreement with FlexiCommercial, extend your existing lease or simply return the equipment to FlexiCommercial. There are no residual payments at the end of the term.

Important Note: With an Operating Lease you do not own the equipment at the end of the Operating Lease term

End of Term Options to Own the Equipment Outright

Under an Operating Lease arrangement the goods at the end of the term are owned by FlexiCommerical. As a rough guide, can usually buy the equipment from Flexicommerical at the end of the term for a cash equivalent of 1 - 3 month/s worth of lease payments depending on the financed amount.
* Tax deductions may apply. FlexiCommercial and TMG Test Equipment does not provide legal, tax or accounting advice. See your tax advisor for details.
Contact us today to discuss your leasing requirements
How to Contact Us...
You can contact us by either
Completing the online Contact Form below,
Calling us on FREECALL 1800 680 680, or
Utlising our FREE "Click to Call" service (enter your name and your phone number, then your phone will ring and connect you to our office).
Alternatively, if you are calling from outside Australia please call +61 3 9265 7400.
We look forward to assisting you with your requirements
Operating Hours
Sales & Rental Department
8.00am to 5.00pm Monday to Friday.
Technical Support, Service and Warranty Department
8.00am to 4.30pm Monday to Friday.
Contact Us Form
Please remember, you can always contact us via telephone or postal mail as well using the following information:
TMG Test Equipment
231 Osborne Ave
Clayton South, Australia 3169
Telephone: 1800 680 680